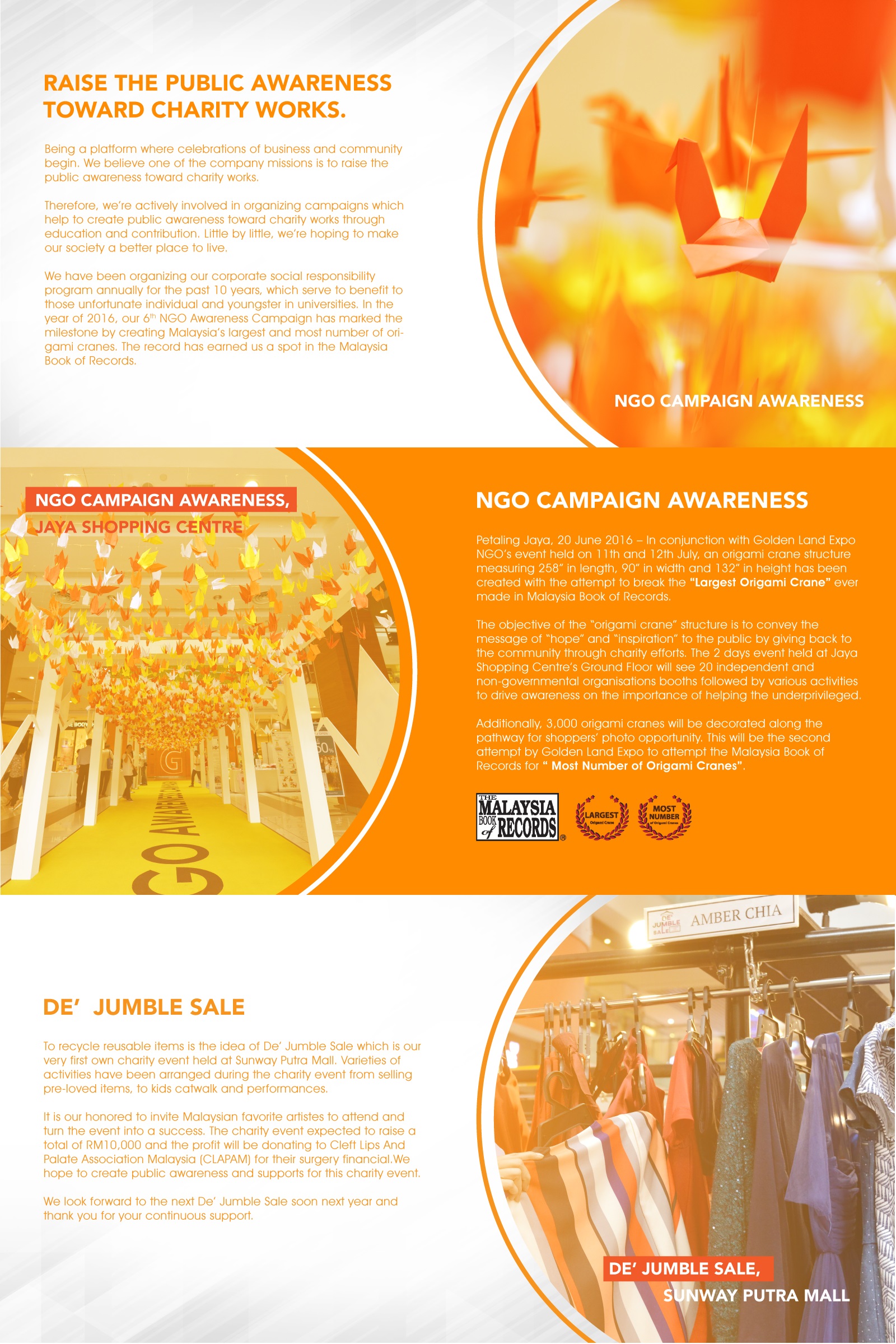 Being a platform where celebrations of business and community begin. We believe one of the company missions is to raise the public awareness toward charity works.
Therefore, we're actively involved in organizing campaigns which help to create public awareness toward charity works through education and contribution. Little by little, we're hoping to make our society a better place to live.
We have been organizing our corporate social responsibility program annually for the past 10 years, which serve to benefit to those unfortunate individual and youngster in universities. In the year of 2016, our sixth NGO Awareness Campaign has marked the milestone by creating Malaysia's largest and most number of origami cranes. The record has earned us a spot in the Malaysia Book of Records.
Our past CSR Programs Projects:
6thNGO Awareness Campaign
Mid Autumn Festival 2014 (Yayasan Sunbeams Home)
Mid Autumn Festival 2013 (Rumah Charis)
Mid Autumn Festival 2012
NGO – Mahsa
NGO – New Era
NGO – Taylors
NGO – UCSI
NGO – UTAR
COPYRIGHT © 2015 GOLDEN LAND EXPO (M) SDN BHD